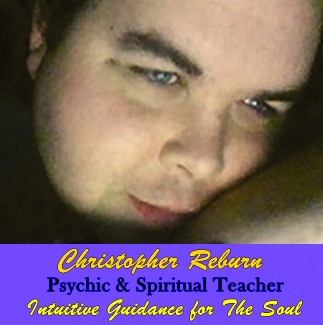 BOOK CHRISTOPHER FOR A LECTURE, SEMINAR, SPECIAL ENGAGEMENT APPEARANCE OR A RADIO OR TV SHOW
Christopher is an exceptional uplifting, insightful and captavating public speaker whose lectures and public appearances render large crowds and consistent sell outs.
Christopher is available to speak about Spirits, Ghosts, Angels, The After Life, The Other Side, Spirit Guides, Hauntings, Meditation, Enriching your Psychic Ability, as well as a plethora of Spiritual, New Age & Metaphysical topics.
Christopher is available to do lectures tours, as well as law enforcement and bureau lectures and seminars.
Here's some actual feedback from one of Christopher's recent company engagements:
"We booked Chris for our company engagement last week. Chris was on time, and is one of the best speakers in the world. Chris has outstanding stage presence. He answered questions for the last 45 minutes of the lecture, and met with people after the lecture was over. He was professional and very down to earth. We are already going over dates with Chris to come back next year" Edward S. Atlanta, GA
For serious inquiries only!
To book Christopher for a lecture, seminar, workshop, personal appearance, radio or TV shows, please fill out the below form and click "Submit" when you are finished filling out the form. We we will get back in touch with you within 2 business days after reviewing your information and considering your request.