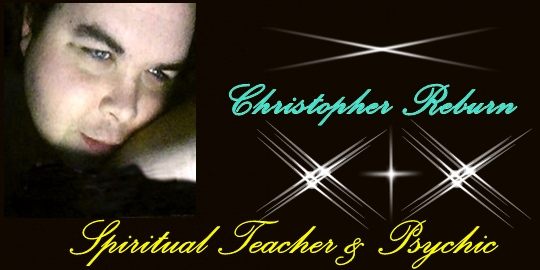 During lectures and live appearances, Christopher Reburn will talk about ways you can strengthen your psychic ability, become more satisfied on your spiritual journey and how you can truly satisfy your inner spiritual being! During the lecture, he'll also discuss The Other Side, Angels, Ghosts, Spirit Guides, Spirits, The Future, The Unexplained, how we pass over to The Other Side, what we do when we get there and much more. For the last 45 minutes of the lecture, Christopher will answer random personal questions from the audience!

Christopher's lectures and appearances have a track record of filling up advance. Be sure to reserve your tickets and/or private In Person Reading appointment with Christopher Reburn today!

Book Christopher for a speaking engagement, lecture, appearance, seminar or workshop! Please fill out the form at the bottom of this page for any booking inquiries.



Be sure to listen to Christopher's spiritual talk radio show, Conversations with Christopher. Visit www.blogtalkradio.com/thepsychic for more information on the show!



2014 UPDATE

There are no current touring plans at this time

Please check back for updates


To book Christopher for a lecture, seminar or personal appearance, please visit
http://www.thepsychicspirit.com/bookinginq.html
SERIOUS INQUIRIES ONLY