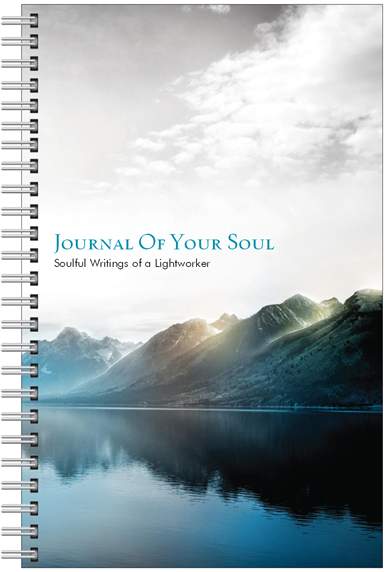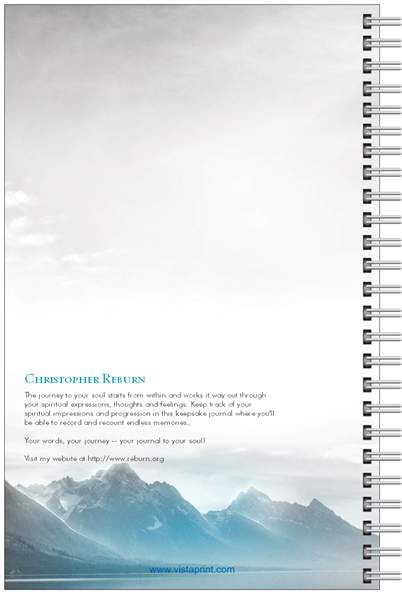 Back cover reads:
'The journey to your soul starts from within and works it way out through your spiritual expressions, thoughts and feelings. Keep track of your spiritual impressions and progression in this keepsake journal where you'll be able to record and recount endless memories. Your words, your journey -- your journal to your soul!

80 amazing pages for you to write about your spiritual progress, your goals, daily affirmations, your psychic and spiritual experiences, spiritual memories and so much more!

SPECIAL FREE BONUSES WITH PURCHASE
Enjoy over $15 in free bonuses!
Each journal is signed by Christopher
and you'll also receive a $5 coupon good towards a future reading
with Christopher and a $10 gift card to Christopher's website!

Treat yourself! Grab a journal for you and that special spiritual person in your life!


2014 Journals
Look for Christopher's 2015 Journals &
his 2015 Calendar to be released in late-2014!!

Sorry, no gift certificates, discounts or coupons of any kind can be accepted for this item.


Journal Feedback & Reviews

"I love my new journal from Christopher! I've already begun using it and it won't be long before I have this one filled and need to order another one! It's beautiful! When I get up in the morning, I write my affirmation of the day, then a goal for the day. It sure is helping me maintain and surpass both my spiritual and personal goals for 2010. Thanks Christopher!" Angelica

"I received my journal yesterday and what a great product! Chris, you told me that you had your hand in this! Well there is more in it then just your hand, you have your very essence within it! I touched your signature and what you wrote as you signed it and wow!! The over feeling of love and joy just filled me! So anyone that wants a special thing come their way, I would suggest you get your journal now!" Cindy

"I've had my journal for about a week now, and to be honest, when I first got it I wasn't sure that I'd actually use it. Three days ago I sat down with it and the writing just started to pour out of me. Christopher, the artwork and your compassionate and healing energies can be felt within this journal, and I think alot of others will benefit from getting theirs, I'm glad I did!" Robert
Have you purchased a journal yet?
If so, email me your feedback to
ThePsychicSpirit@aol.com